Rules for the Masters Tournament
Pepe Becomes First to Win Three Tournament of Champions!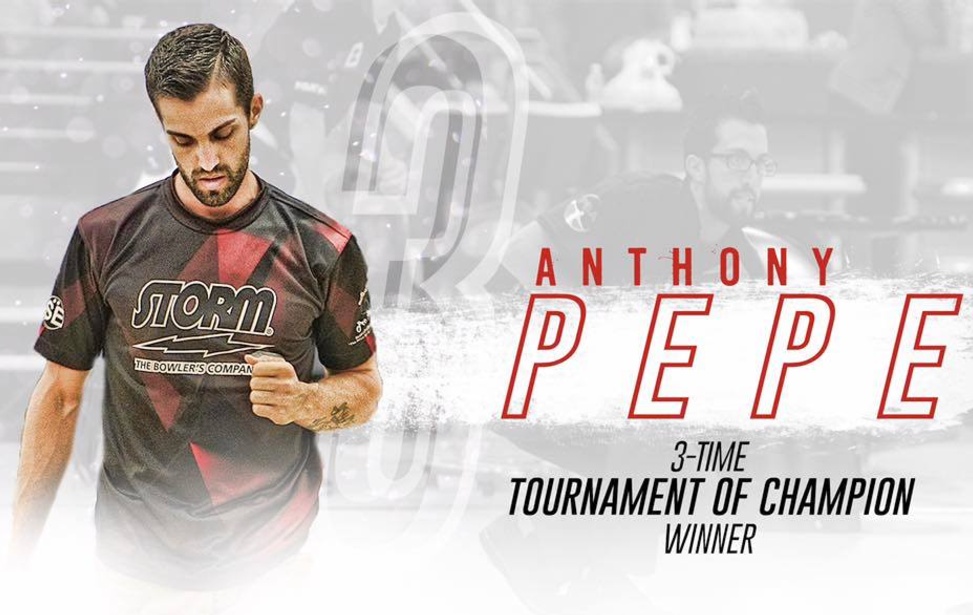 Anthony Pepe became the first bowler in NEBA history to win three Tournament of Champions titles. Going into today, he was part of a group of four with accomplished this feat twice. Those four with years are Dick Millward (inaugural year of '93 & '95), RJ Broege ('08 & '09), Steve Blanchet ('01 & '14) & Anthony Pepe ('12 & '15). In the championship match, Pepe shot an amazing 565 for two games against '05 TofC Champion Chris Monroy. NEBA history was also made with a record number of entries. 81 champions competed on the 35' pattern which surpassed the previous record of 66 entries. Twenty-Four advanced to match play for the first time since the 25 years of the tournament. A big thank you to Brunswick for sponsoring this event and adding $2,500 to the prize fund.
Entries: 81
Cuts: 1051
Qualifiers: 24
High Qualifier: Ryan Graywacz (1303)